Is anarchism "feasible"?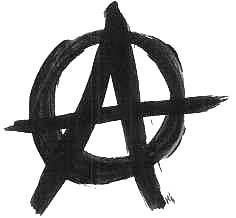 On his blog yesterday,
Tom Knapp offered one of the best responses I've ever heard
to the frequent (and tiring) charge that anarchists "have not articulated a feasible alternative" to the State. In response to limited-government advocate Robert Bell, Tom writes:
"If the state had to pass the same test for 'feasibility' as anarchism, Bell would find it a failure as well. In case nobody's noticed, the state hasn't eliminated violations of rights -- or proven equitable in remedying them. It hasn't eliminated crime, it hasn't eliminated poverty, it hasn't eliminated inequality, it hasn't eliminated war, it hasn't eliminated violence, it hasn't eliminated
any
social problem, and in many cases it has exacerbated or even embodied those problems. So to object to anarchism on the basis that it can't wave some sort of magic black flag and make all the bad things go away does not constitute a reasonable argument in favor of the state. It's not like anarchists are asking people to give up something that's been successful in favor of something that hasn't been tested. The whole point of anarchism is that the state
hasn't
succeeded in addressing human problems and that it has often been the
cause
, or at least
a
cause, of those problems."