Entertaining the troops at Deep Space Nine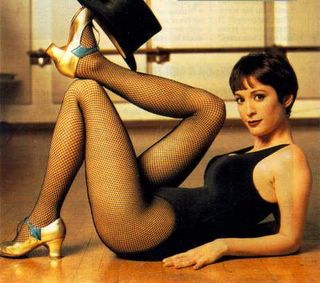 In respose to my last post, Charley Hardman writes, "There are some pretty saucy pics out there of that bold TV candy [Major Kira Nerys/Nana Visitor]. Hope you're not going 'conservative' on us."
Well, with a little surfing, I've discovered
this
photo, which shows that the Major was apparently willing to shed her Federation duds on occasion to entertain the troops at DS9.